Reviews
New Delicacies Only Favor Certain Palettes; New Simian Mobile Disco for clubs only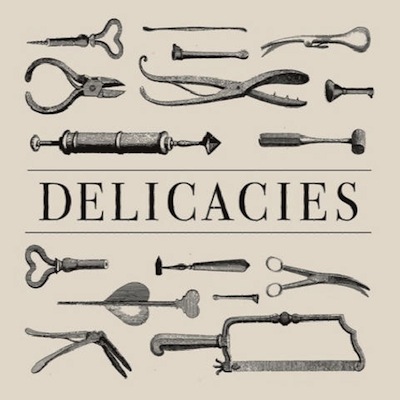 Delicacies Simian Mobile Disco
Release Date: Nov 29, 10
1
2
3
4
5
6
7
8
9
10
The appreciation of music is often based on how it is consumed. Cowboy Mouth may be one of the best live bands I've ever seen but record their music onto a CD to listen around the house and it generally falls flat for most people. The same can be said of most club music. While there is certainly an art to creating great beats and loops that will get, or keep, people's butts on the dance floor, the sounds never translate well outside the club unless the listener is truly passionate about the genre.
That makes it challenging to evaluate Simian Mobile Disco's new release Delicacies while sitting at home. The new release features an unmixed version, with eight separate tracks that each clock in at seven minutes or more, and a mixed version on a second CD that has the songs together as one continuous track.
Either way fans of the sound will not feel shortchanged by the duo's efforts. However listeners who prefer more to grab onto, like vocals, will be disappointed in the new effort. Unlike some of the duo's previous breakthrough songs such as "Hustler" and "It's the Beat," there are no guest vocalists to be found on Delicacies which is unfortunate for the average consumer.
Simian Mobile Disco started as a side project of James Ford, whose producer credits include the Arctic Monkeys, Peaches and Klaxons, and Jas Shaw when the two were playing together in the band Simian. In addition to their own releases the pair has gotten attention for remixes of artists such as Muse and The Go! Team.
Delicacies is their third studio release and, upon first listen, it will immediately get at least a foot tapping if not your whole body moving. But the tracks just aren't distinct enough to stand on their own for out-of-the-club consumption. For that matter, even in a club setting it's hard not to image a DJ moving on to something else after just a short segment from one of the songs on this release.
Clearly Ford and Shaw are very talented and the music on their new release is very good, it just lacks anything for the casual listener to really grab hold of.