Music
Nice to Meet You: Suckers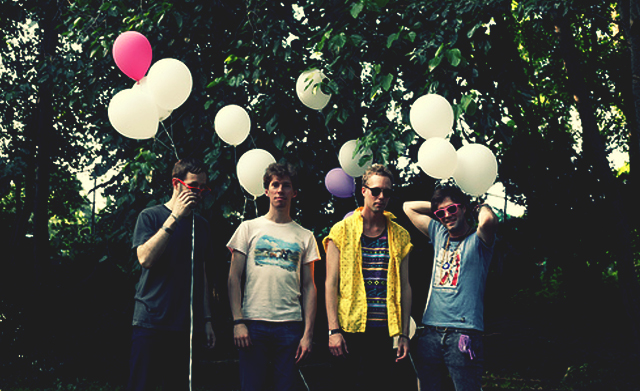 In just one short year, Brooklyn based four-piece, Suckers have made quite a name for themselves. After releasing their debut self-titled EP last year, the band has been touring the hell out of it and subsequently has created an appropriate buzz; a buzz only to be amplified by their first LP, Wild Smile, which was released earlier this year courtesy of Frenchkiss Records.
The band, which features notable, Quinn Walker, is what you might have come to expect from a Brooklyn band, only supercharged. While Suckers may not be much more than a stones throw from MGMT's synth driven melodies, they're vocal style at its heaviest often came off as a bit reminiscent of TV On the Radio. And why shouldn't it? The album was produced by Yeasayer's Anand Wilder along with Chris Moore, a Brooklyn mainstay with a history of working with, yes, TV On The Radio. And I can't complain.
Suckers combines fun synth pop, which makes for catchy tracks, with an innate sensibility about how a song should flow. While their songs feature elements such as a whistling introduction, to poppy synth-powered choruses, and intense yelled chants, they all flow together seamlessly, each element puzzle-piecing its way into an alluring whole, while alone seeming like nothing more than a oddly-shaped portion.
Suckers have apparently been barking up the right trees; the group has scored positive features in Paste, Pitchfork, and even Rolling Stone. Check out song, "A Mind I Knew" below, then head on over and watch a live performance of their first single, "Black Sheep," here.
Media
Audio clip: Adobe Flash Player (version 9 or above) is required to play this audio clip. Download the latest version here. You also need to have JavaScript enabled in your browser.