Reviews
As Beck Says, Gary Wilson Rocks the Most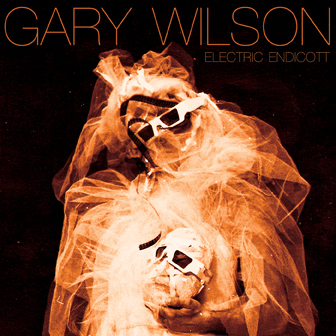 Electric Endicott Gary Wilson
Release Date: Nov 11, 10
1
2
3
4
5
6
7
8
9
10
33 years ago a young man named Gary Wilson decided to make the greatest, most personal and idiosyncratic album that he could, and he decided that he was going to do it his way. This way, to date, is the only way Gary knows how to do things. Gary, sometimes playing a majority of the instruments, and always singing each original song, recorded You Think You Really Know Me, an irreverent hodge podge of an album that was almost equal parts electro-funk, James Brown, and Jonathan Richman, but most aptly was all Gary Wilson. Recorded mostly in his parents' basement, the album was recorded, pressed and distributed by Gary alone. Some small touring ensued, with shows so outrageous that the power was regularly cut as an attempt to stop Gary from doing his thing. However, this just made Gary more determined and in the late 70's he moved to California with the hopes of landing a record deal. Unfortunately, this is not the kind of music that has very much commercial potential, and in '81 Gary retired and pretty much disappeared from public, a forgotten anomaly of late '70s experimental art. Fast forward to the year 1996 and Gary Wilson is being name checked on Beck's hit song "Where's It At". Thus began the revival of Gary Wilson. In the early 2000's Motel Records went so far as hiring a private detective in an attempt to find Mr. Wilson. Unsuccessful at first, ultimately Gary was found and gave permission to the label to re-release his first release. Some shows accompanied the re-release and soon enough an album of new material emerged. And then another. And now, once again, Wilson has released another bit of himself into the world.
Mr. Wilson has a sound with elements that are not too difficult to pin-point as a particular musical genre, but what ultimately makes any attempt at description lacking is the way Wilson takes recognizable musical traits and meshes them so strongly with his awkward, angsty, and naïve personality that what we hear is in a sense a re-imagining of what Gary heard when he turned on the radio in the mid to late 70's. Wilson's sound has not changed in the way most artists who have had a 30 year lull in productivity would expect to, but instead Gary has simply become more comfortable being the man and musician he has always been. The artist I can compare him to most without worrying about not doing justice to the uniqueness of Gary's vision is Daniel Johnston, with whom he shares a strong love-sick inner turmoil.
One of the standout's on the album is the title track "Electric Endicott", a funky throwback pop love-song, which features Gary singing in a stronger, more in-tune vocal approach than his past releases. Lyrics like "Mary, you've got the stars in your eyes as you walked away with the wind. I, never realized that my heart was going to break once again", or similar girl inspired, self-referencing words, populate nearly every song on the album. Gary has not changed in his singular approach to his music, which in many instances could be interpreted as a lack of creative vision, but in Gary's case I see this as a man who is and will always be stuck in a sort of eccentric adolescence, and so each of his songs, for better or worse, contain an unfiltered Gary Wilson. For many listeners Gary Wilson may seem a little weird, a little off-putting, creepy even, but for those of us whose ears are aching for a break from the mold, Gary Wilson may become your new savior.