Music
Nice to Meet You: Big Blood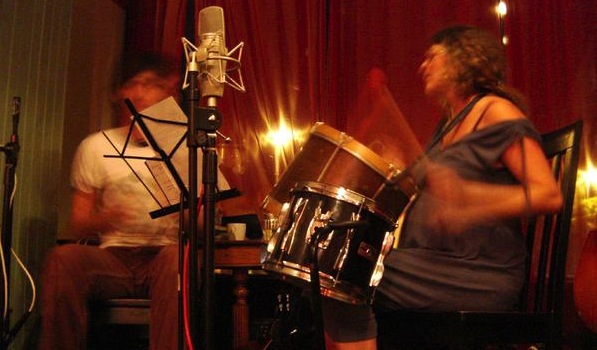 Mainer husband and wife duo, Big Blood, have been an established part of the Portland music scene for well over a decade.  Lending their voices and talent to numerous bands and projects over the years, Colleen Kinsella, songwriter and vocalist, along with her husband Caleb Mulkerin call Big Blood home; and what a wonderful home it is.  Filled with a necessary amount of twang, fuzzy melodies, one of a kind vocals, and its own eclectic taste of instrumentation, Big Blood is a nice escape.
Since 2006, Big Blood has been busy releasing a torrent or self-released albums and cassettes; each one featuring original artwork of Colleen Kinsella, and hand assembled by the band.   In 2010, the duo teamed up with local label, Time-Lag Records to release their first label released album and full-length LP.
With the firm belief that all music should be accessible, the band has allowed all their albums up for free download at Freemusicarchive.org.  So check out their track, "The Grove Is Hotter Than An Oceans Oven," below and maybe download a few albums.
Media
Audio clip: Adobe Flash Player (version 9 or above) is required to play this audio clip. Download the latest version here. You also need to have JavaScript enabled in your browser.