News
Downers Grove: the horror movie?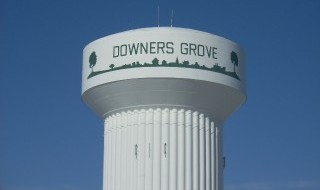 In the "peculiar ideas for horror films" file, here's a pretty good one. This may be lost on those reading who aren't from the Chicago suburbs, but for those who are, Downers Grove, IL will play home to an upcoming film adapted for the screen by Bret Easton Ellis from a Michael Hornberg novel.
The seemingly quaint suburb will form the backdrop for a tale of terror, that, according to The AV Club is "…about a cursed high school where at the end of every school year, one senior dies a horrible death." This sounds like a pretty cool premise, but I take umbrage with one simple fact: the movie isn't shooting in the southwest suburbs. Rather, crews are headed down to Louisiana to begin filming this spring. I call bullshit.
Downers Grove is known for the incredibly awesome Tivoli theater, the terrible "Train Girl" video that made the /b/ rounds a couple years ago and the drummer from My Chemical Romance.
(Source: The AV Club)