News
'Red White & Blue' Comes To Select Cities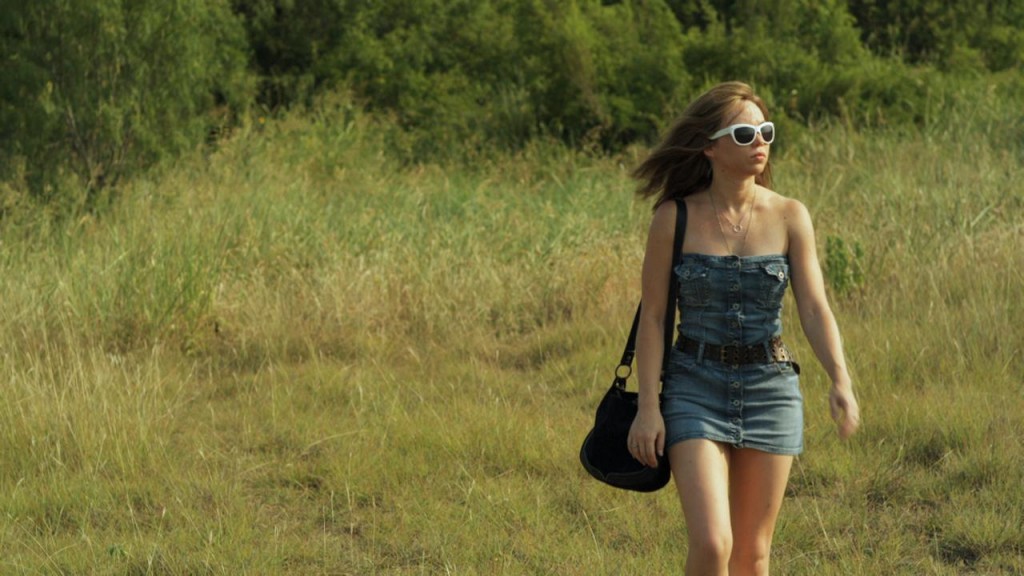 IFC Midnight is known for there awesome horror films and their next project Red White & Blue is a doozy.  Erica is a tough yet damaged nymphomaniac with no willingness to change her ways.  Until she meets Iraq war veteran Nate.  Nate's calm and caring demeanor intrigues Erica and the two form a close bond.  But when one of Erica's former lovers comes back into her life, her world turns upside down. And it seems trouble attracts trouble when Nate takes it upon himself to find her in a most unconventional and violent way.  Erica's past quickly catches up to her while Nate's past as a vet comes back to take control.  Red White & Blue is directed by Simon Rumley, whose work is already gaining a lot of attention because of his gritty style.  The film itself has already seen sold-out screenings at this year's Fantastic Fest and a successful run at SXSW.
This is an indie horror film not to be missed.  And it's only showing in select cities so if you want to catch it make sure to find a theater in the closest town.  Watch the trailer for Red White & Blue on IFC's website.  Screening dates are below.  People can also watch Red White & Blue on demand via Comcast, Cablevision, Time Warner, Bright House and Cox.
NEW YORK
10/08-10/14 – evening screenings
reRun Gastropub Theater
147 Front Street
CHICAGO
Wednesday, 10/6, 8pm
Music Box Theatre
3733 N. Southport
This event will be hosted by Steve Prokopy (aka Capone), the Chicago editor for Ain't It Cool News.
AUSTIN
10/1-10/7, Full Schedule
Alamo Drafthouse South Lamar
1120 S. Lamar Blvd.
PHILADELPHIA
Sunday, 11/07, 7PM
International House
3701 Chestnut St